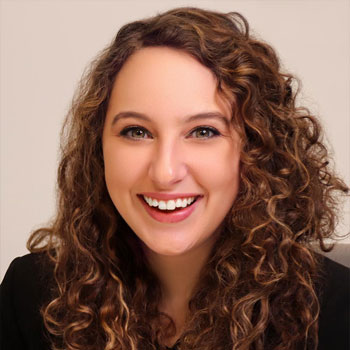 Ever since Samantha Orlowski became an attorney she has been working for a law firm based in Missouri – where she also worked as a law clerk prior to becoming an attorney – and she has focused her practice on both personal injury and consumer protection and a hands-on approach at every step in the process of fighting for those who have been injured. She also serves as Of Counsel for Rights Protection Law Group, PLLC.
Because each client is unique and has different experiences, backgrounds and goals, Sam's number one priority is to provide an individualized experience to each client. No two people are the same, so no two cases should be either.
In addition to her work with personal injuries, Samantha has also been able to help clients who have been the target of improper debt collection activities and harassment at both the State and Federal levels through the Fair Debt Collection Practices Act, Fair Credit Reporting Act, and the Telephone Consumer Protection Act.
In addition to law, Sam can be found spending her time with her husband, her family, and her two dogs.
Federal District Court Admissions
Southern District of Illinois
Eastern District of Missouri
Western District of Missouri
Northern District of Texas
Eastern District of Texas
J.D., Saint Louis University School of Law
B.S., Political Science, University of Missouri – Columbia
B.S., Journalism, University of Missouri – Columbia